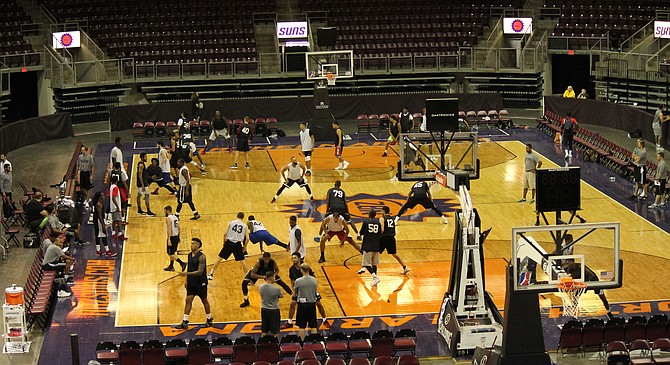 A view from the second deck at the Prescott Valley Event Center during the Northern Arizona Suns tryout Sept. 9, 2017, in Prescott Valley. The Suns are scheduled to host a tryout in Prescott Valley on Sunday, Sept. 9, from 9 a.m. to 4 p.m. The second Northern Arizona tryout will be in Phoenix on Saturday, Sept. 15. (NAZ Suns/Courtesy, file)
Stories this photo appears in: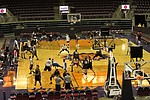 PRESCOTT VALLEY — For the third consecutive season, the Northern Arizona Suns will host two open tryouts prior to the upcoming campaign in Prescott Valley, the team announced Thursday afternoon.