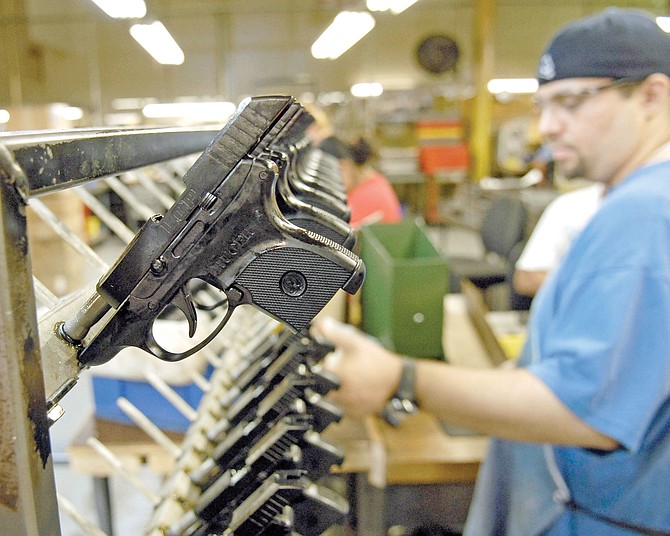 Dirkson Davis, lead assembler at Ruger, completes each pistol and places the Light Compact Pistol on a rack for the next phase of production. Manufacturing jobs are on the rise in the tri-city area with the economy also on the rise. (Courier file photo)
Stories this photo appears in:
Ten years after the start of the Great Recession in the U.S., the western Yavapai County economy is now looking solid, said Teri Drew, the regional director of the Northern Arizona Council of Governments' (NACOG) Economic Workforce Division.