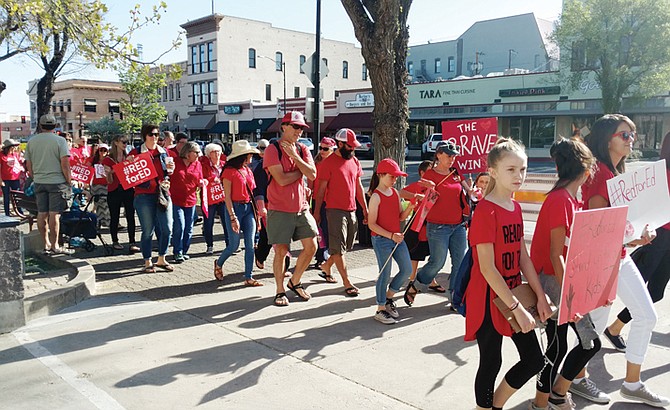 People from all walks of life converged on the courthouse plaza in Prescott Thursday morning, April 26, 2018, to show their support for education. There were teachers, students, retirees, families and even pets wearing red. (Brenda Brown/Courier)
Stories this photo appears in: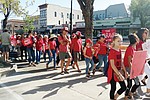 Rebuffing last-minute protests by educators picketing the state capitol, Republican lawmakers took the first steps Monday to providing a 9 percent raise this coming year for teachers.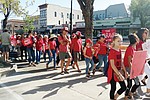 After painting poetry covers in pudding, Abia Judd Elementary third-graders in Catie Schnitzius' late-start class on Thursday were at their desks outlining words for a three-line poems about animals in the world.