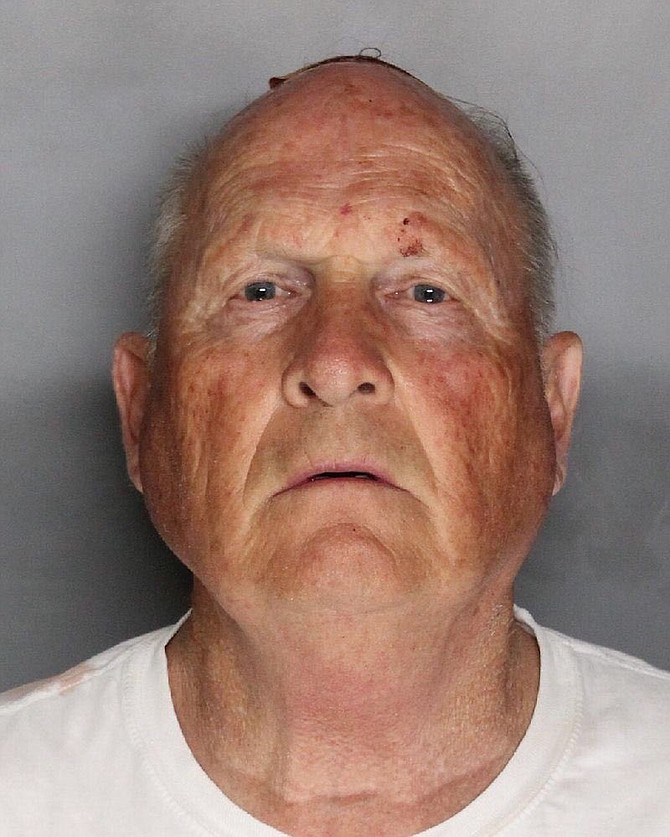 This undated photo -- provided by the Sacramento County, Calif., Sheriff's Office -- shows 72-year-old Joseph James DeAngelo. He was arrested Wednesday, April 25, 2018, as a suspect in 12 homicides and 45 rapes throughout California in the 1970s and '80s. (Sacramento County Sheriff's Office via AP)
Stories this photo appears in:
A DNA match led to the arrest of a 72-year-old former police officer in one of the most baffling and sadistic crime sprees of the 1970s and '80s — a string of at least 12 slayings and 45 rapes in California by an attacker dubbed the Golden State Killer, police said Wednesday.
By SOPHIA BOLLAG & DON THOMPSON, AP
April 26, 2018