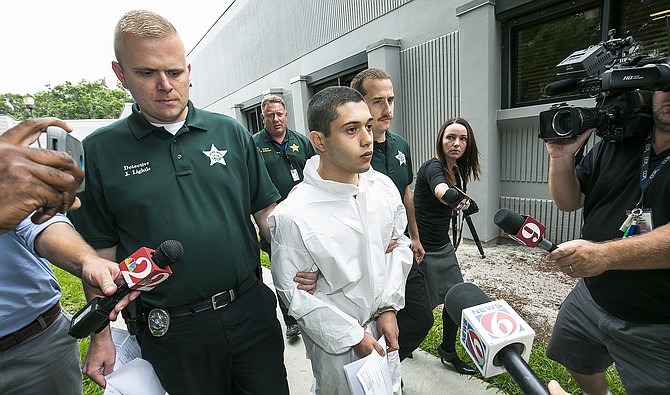 Marion County Sheriff's Detectives John Lightle, left, and Dan Pinder, right, escort a handcuffed and shackled Sky Bouche, 19, center, to a waiting patrol car, Friday, April 20, 2018, in Ocala, Florida. Bouche is the suspect in a shooting that occurred in Ocala at Forest High School Friday morning. (Doug Engle/Ocala Star-Banner via AP)
Stories this photo appears in: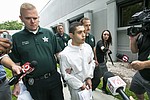 A gunman carried a shotgun in a guitar case and opened fire Friday in a high school in Ocala, Florida, wounding one student before he was arrested on a day planned for a national classroom walkout to protest gun violence, authorities said.
By CURT ANDERSON Associated Press
April 23, 2018