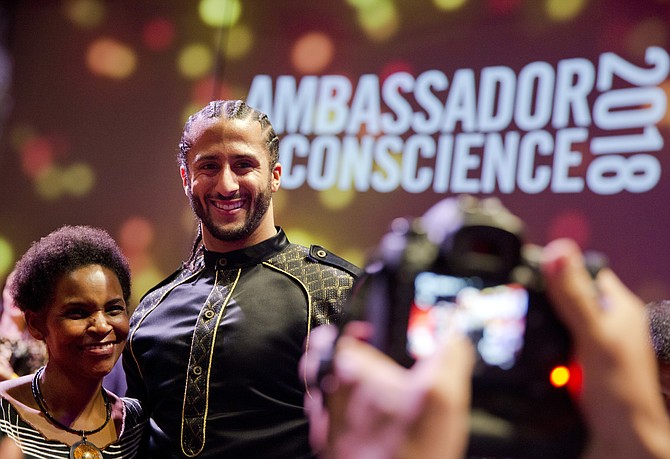 Former NFL quarterback and social justice activist Colin Kaepernick poses with guests after receiving the Amnesty International Ambassador of Conscience Award for 2018 in Amsterdam, Saturday April 21, 2018. Kaepernick became a controversial figure when refusing to stand for the national anthem, instead he knelt to protest racial inequality and police brutality. (Peter Dejong/AP)
Stories this photo appears in: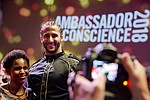 AMSTERDAM — Amnesty International gave former NFL quarterback Colin Kaepernick its Ambassador of Conscience Award on Saturday for his kneeling protest of racial injustice that launched a sports movement and might have cost him his job.