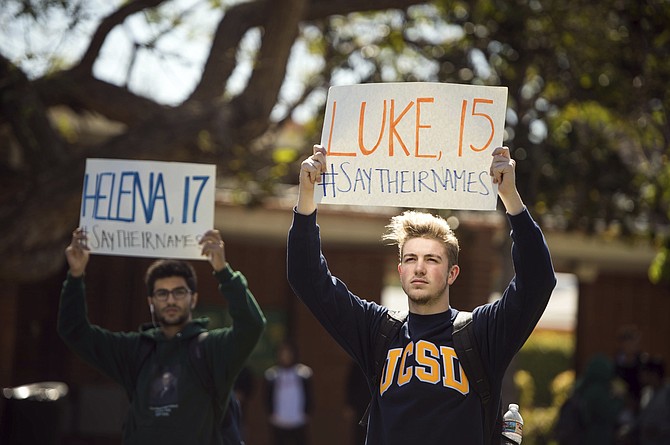 From left, Sevag Halajian, 18, and Christopher Meany, 17, hold names of those killed in mass school shootings as hundreds of students gather at Cleveland Charter High School in Los Angeles' Reseda neighborhood Friday, April 20, 2018. Students all over the country streamed out of their schools on the 19th anniversary of the Columbine High School shootings in the latest round of gun-control activism following the February shooting at a high school in Parkland, Fla. (Sarah Reingewirtz/Los Angeles Daily News via AP)
Stories this photo appears in: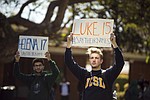 Once again, they filed out of class. In a new wave of school walkouts, they raised their voices against gun violence. But this time, they were looking to turn outrage into action.
By COLLIN BINKLEY, Associated Press
April 21, 2018