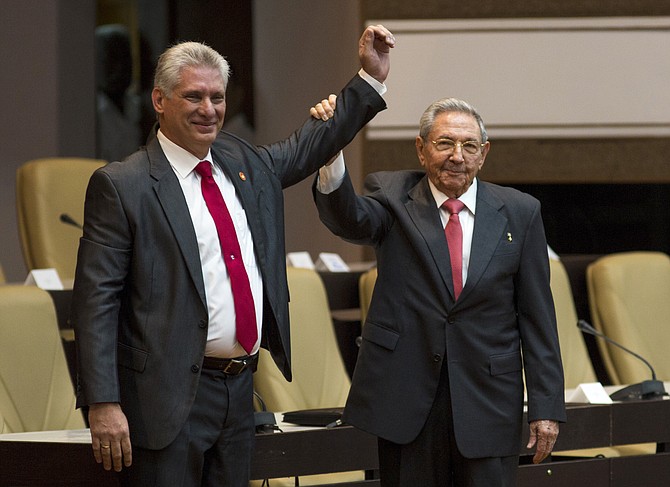 Cuba's new president Miguel Diaz-Canel, left, and former president Raul Castro, raise their arms after Diaz-Canel was elected as the island nation's new president, at the National Assembly in Havana, Cuba, Thursday, April 19, 2018. Castro left the presidency after 12 years in office when the National Assembly approved Diaz-Canel's nomination as the candidate for the top government position. (Irene Perez/Cubadebate via AP)
Stories this photo appears in: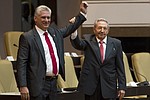 Raul Castro handed over Cuba's presidency Thursday to a hand-picked 57-year-old successor he said would hold power until 2031, a plan that would place the state the Castro brothers founded and ruled for six decades in the hands of a Communist Party official who remains little known to most people on the island.
By MICHAEL WEISSENSTEIN & ANDREA RODRIGUEZ, AP
April 20, 2018