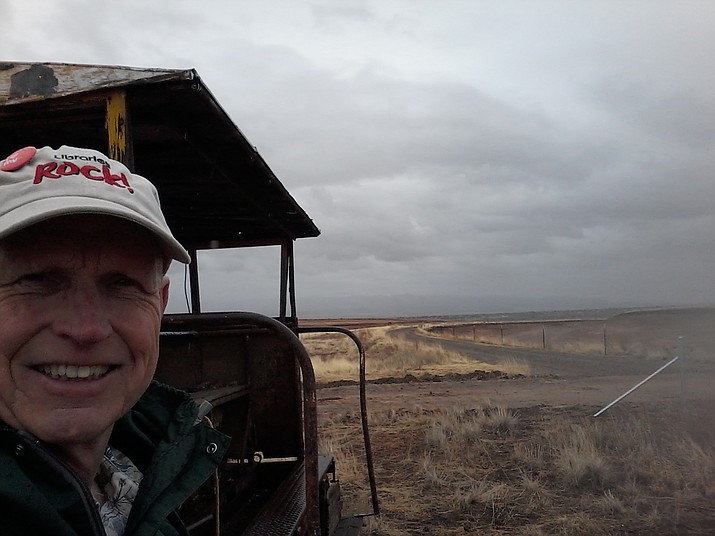 Ted Johnson takes a photo at Iron King Trail. (Ted Johnson/Courtesy)
Stories this photo appears in:

Column: Hiking Arizona
Two hikers expressed concern, maybe alarm, over the apparent demise of their beloved Iron King Trail. When a new housing development gets plopped down in the middle of a trail you frequently utilize, such concern is understandable. So, one damp day I decided to check it out.