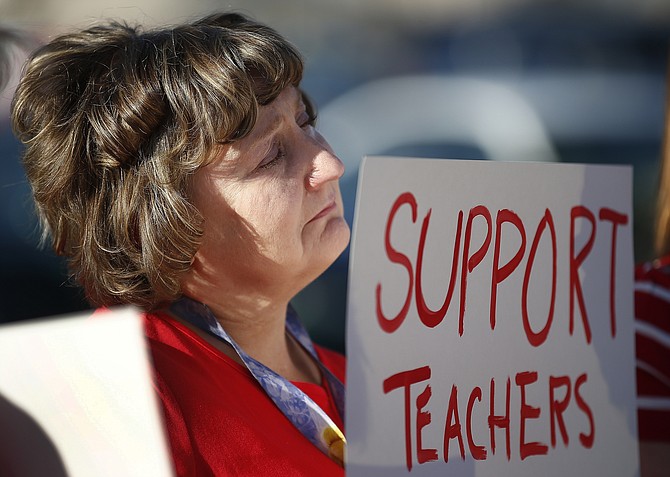 Nanette Swanson pauses as she listens to another teacher at Tuscano Elementary School talk about the hardships of low pay as teachers, parents and students stage a "walk-in" for higher pay and school funding Wednesday, April 11, 2018, in Phoenix. Teachers gathered outside Arizona schools to show solidarity in their demand for higher salaries staging "walk-ins" at approximately 1,000 schools that are part of a statewide campaign for a 20 percent raise and more than $1 billion in new education funding. (AP Photo/Ross D. Franklin)
Stories this photo appears in: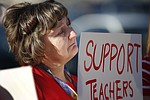 You will likely be seeing red today. Around school buildings, in the crosswalks, and particularly inside the schools themselves.