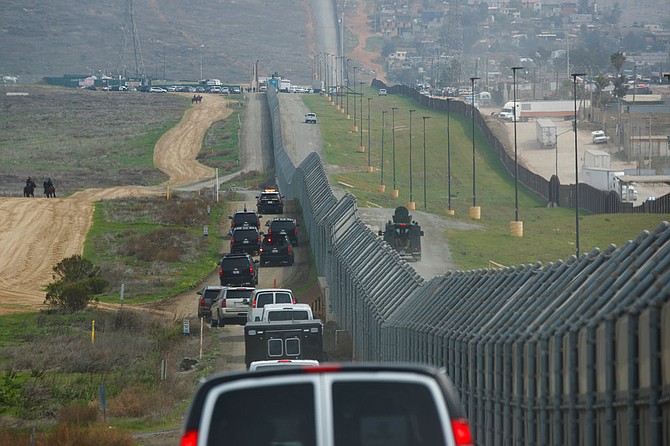 In this March 13, 2018, file photo, a motorcade carrying President Donald Trump drives along the border in San Diego. (AP Photo/Evan Vucci, File)
Stories this photo appears in: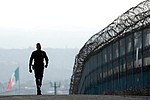 The Trump administration said Monday that California Gov. Jerry Brown rejected terms of the National Guard's initial deployment to the Mexican border, but a state official said nothing was decided.
By ELLIOT SPAGAT & LUIS ALONSO LUGO, AP
April 17, 2018