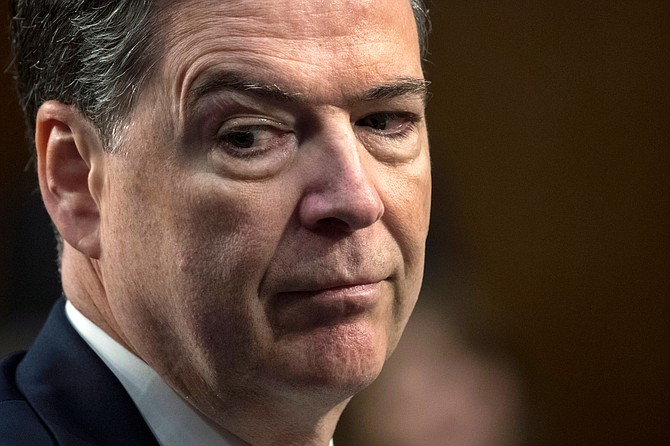 In this June 8, 2017, file photo, former FBI director James Comey testifies before the Senate Select Committee on Intelligence, on Capitol Hill in Washington. Comey blasts President Donald Trump as unethical and "untethered to truth" and his leadership of the country as "transactional, ego driven and about personal loyalty." Comey's comments come in a new book in which he casts Trump as a mafia boss-like figure who sought to blur the line between law enforcement and politics and tried to pressure him regarding the investigation into Russian election interference. (AP Photo/J. Scott Applewhite)
Stories this photo appears in: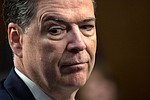 Firing back at a sharply critical book by former FBI director James Comey, President Donald Trump blasted him Friday as an "untruthful slime ball," saying, "It was my great honor to fire James Comey!"
By CHAD DAY & JONATHAN LEMIRE, AP
April 14, 2018