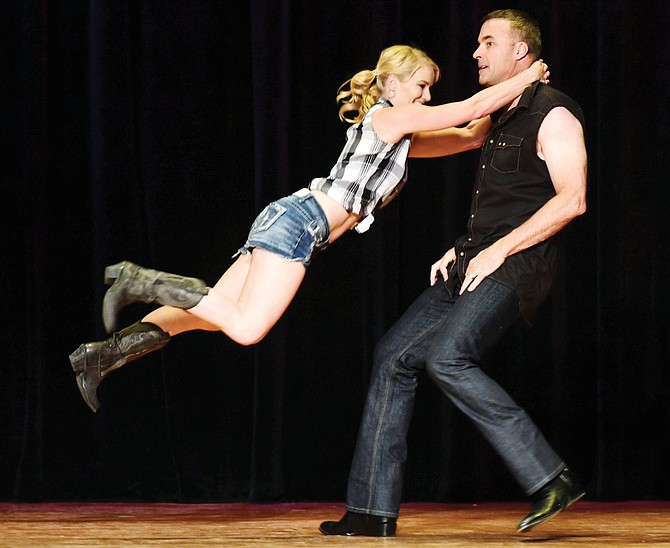 Brad Fain and Kelly Robertson dance to 'That's My Kind of Night' during the 'Dancing for the Stars' 2017 benefit for the Boys & Girls Clubs of Central Arizona, Friday, April 21, at the Elks Opera House in Prescott.
For this year's benefit, tickets are available for the 1 p.m. Saturday, April 14, matinee at the Elks Theatre and Performing Arts Center, 117 E. Gurley St., and can be purchased online at www.dancingforthestars.net/tickets.
This year's teams include Donna Werking and Zach Leonard, Elena Sanwick and Daniel Garcia, Dr. Jason Campbell and Carie Hughes, Steve Pierce and Sara Muchnij, Michelle Fain and Leo Gallegos, Sam Shapiro and Mary Heller, Corey Mendoza and Dawn Ramallo-Wilson, Greg Mengarelli and Kelly Robertson, Jamie Johnson and Ron Howard, and Kiona Bell and Patrick Wilcox. (Photo by Les Stukenberg/The Daily Courier)
Stories this photo appears in: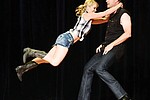 Everything else that's happening in the Prescott area.