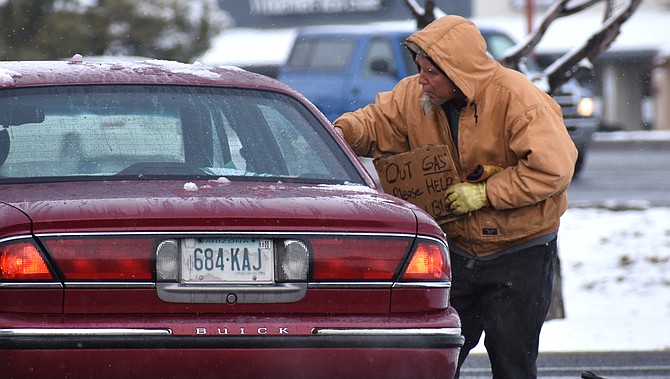 A local man solicits help from passing drivers during a snowy day in 2018. The City of Prescott will soon begin installing signs at busy Prescott corners, urging passers-by not to give to panhandlers. As an alternative, the signs will suggest donating to a city-led effort to collect money toward helping the homeless. (Richard Haddad/WNI)
Stories this photo appears in: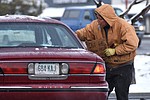 Why doesn't the City of Prescott use all the money they are proposing to spend on stopping panhandling for housing for those who are homeless?
By JEAN LUTZ
April 30, 2018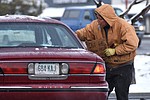 As you have seen in The Daily Courier this week, the City of Prescott's continuing plans to manage social interactions in the city's attractive downtown district will soon include installation of signs to warn the public away from making impromptu contributions to other members of the public.