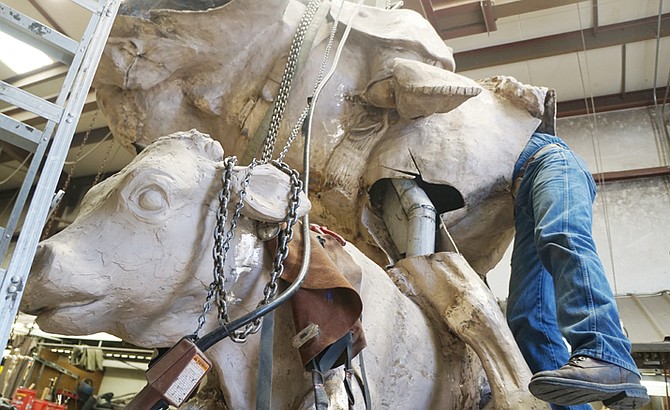 Work on the "Cowboy in a Storm" statue that will be installed at the traffic roundabout in front of the Phippen Museum is nearly complete, says local sculptor Ed Reilly. Bronzesmith Fine Art Foundry & Gallery employee Kevin Miner was recently at work welding together the dozens of bronze pieces cast for the sculpture. (Cindy Barks/Courier)
Stories this photo appears in: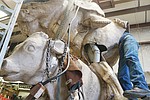 With his arms and head securely in place, all the cowboy needs now is his lasso. And that will be coming soon.