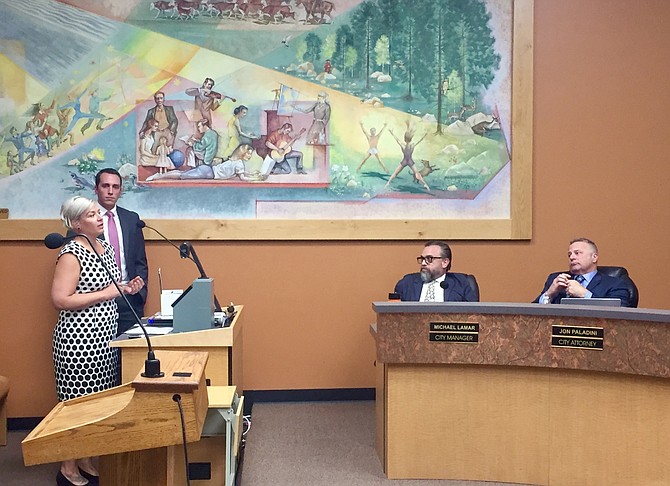 Coalition for Compassion and Justice Executive Director Jessi Hans, left, answers a question about homelessness in the community, as Prescott Special Projects and Legislative Coordinator Tyler Goodman looks on. The April 10 discussion focused on the city's plans to better manage the homelessness issue. (Cindy Barks/Courier)
Stories this photo appears in: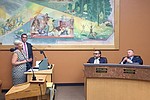 Within weeks, signs will begin appearing at busy Prescott corners urging passers-by not to give to panhandlers.