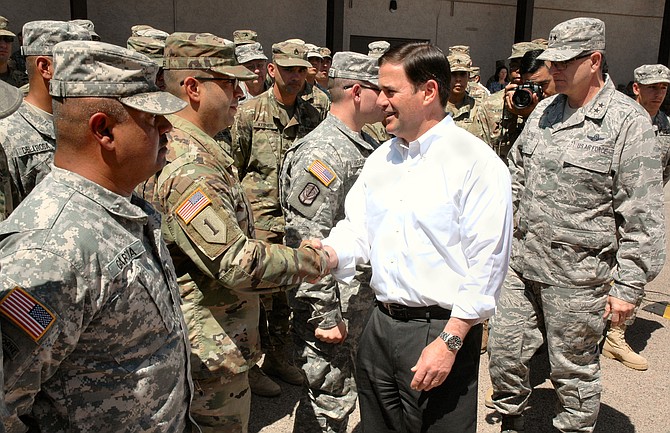 Gov. Doug Ducey greets Arizona National Guard soldiers at the Papago Park Military Reservation in Phoenix Monday, April 9, 2018. The soldiers are to be deployed to assist U.S. Customs and Border Patrol at the U.S.-Mexico border. (Howard Fischer/Capitol Media Services)
Stories this photo appears in: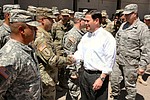 The United States is deploying members of the National Guard to the U.S.-Mexico border at President Donald Trump's request.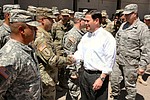 Gov. Doug Ducey is defending his decision to deploy 338 National Guard soldiers to the border, saying it's not about politics even as he boasted there is finally an administration in Washington that cares about the issue.