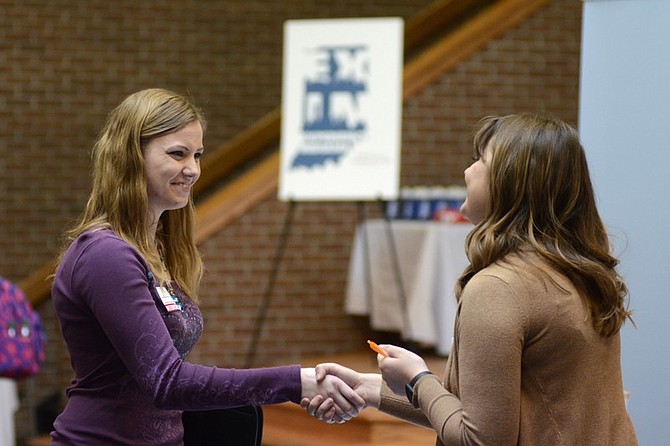 Indiana Wesleyan University senior Courtney Kingma, left, thanks Jennie Hehe, community resource manager for Tangram, for talking with her during the Experience Indiana job fair event in the student center at IWU in Marion, Ind. last month. U.S. employers added just 103,000 jobs in March, the Labor Department said, the fewest in six months. And job growth in January and February was revised down by a combined 50,000.. (Jeff Morehead/The Chronicle-Tribune via AP, File)
Stories this photo appears in: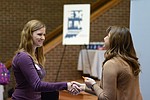 U.S. workers are increasingly benefiting as employers struggle to fill millions of open jobs.
By Christopher Rugaber, Associated Press
April 8, 2018