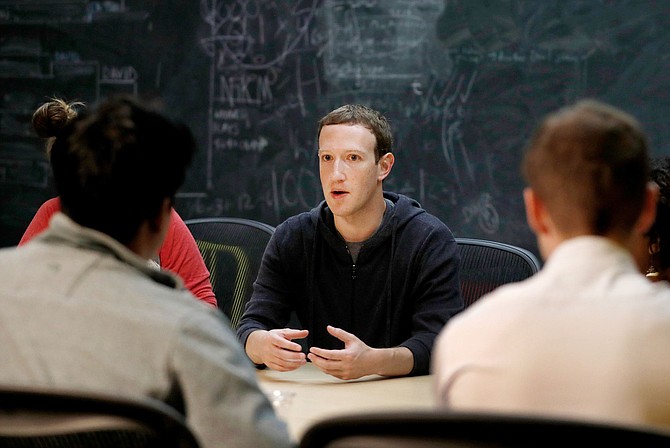 In this Nov. 9, 2017, file photo, Facebook CEO Mark Zuckerberg meets with a group of entrepreneurs and innovators during a round-table discussion in St. Louis. Facebook said Wednesday, April 5, 2018, that it has shut down a feature that let people search for Facebook users if they had their phone number or email address. In a call with reporters on Wednesday, Zuckerberg said the company had tried "rate limiting" the searches. (AP Photo/Jeff Roberson, File)
Stories this photo appears in: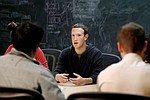 Facebook's acknowledgment that most of its 2.2 billion members have probably had their personal data scraped by "malicious actors" is the latest example of the social network's failure to protect its users' data.
By BARBARA ORTUTAY, AP Technology Writer
April 8, 2018