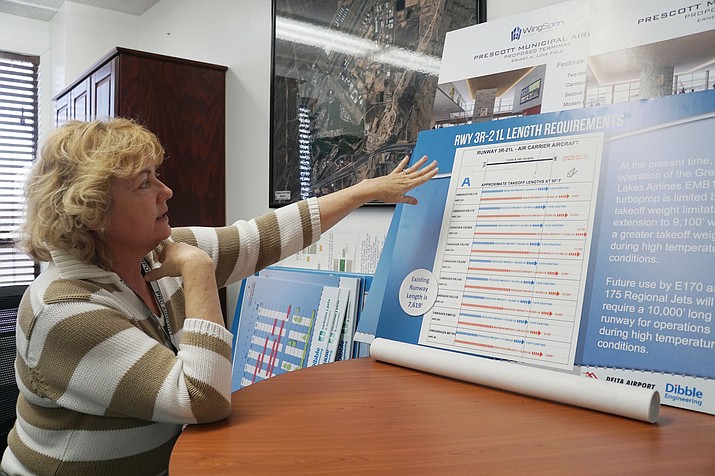 Prescott Airport Director Robin Sobotta explains the runway requirements for different planes. The airport's main runway will be closed for about 16 days this fall to allow for $6.1 million in improvements. (Cindy Barks/Courier)
Stories this photo appears in:
Interim contract process has been expedited, city officials say
Flights to LAX, Sky Harbor, or Hawthorne, California, could be offered within the next month or so at the Prescott Municipal Airport, depending on the airline chosen to take on Prescott's commercial air-service contract.