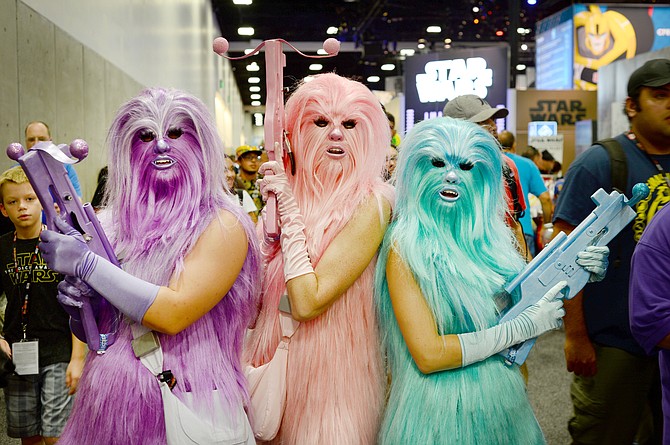 Costumes will no doubt be on display as Comic Con comes to Prescott this Saturday, Sept. 30. Here, Ashley Bailey, from left, Jacquie Ogle and Catherine Fisher, dressed as "Chewie's Angels" attend the 2016 Comic-Con International in San Diego. (Photo by Al Powers/Invision/AP)
Stories this photo appears in: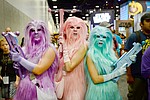 Local lovers of comics, graphic novels, fantasy, and science fiction no longer have to travel to indulge in their interest: Comic Con is coming to Prescott.