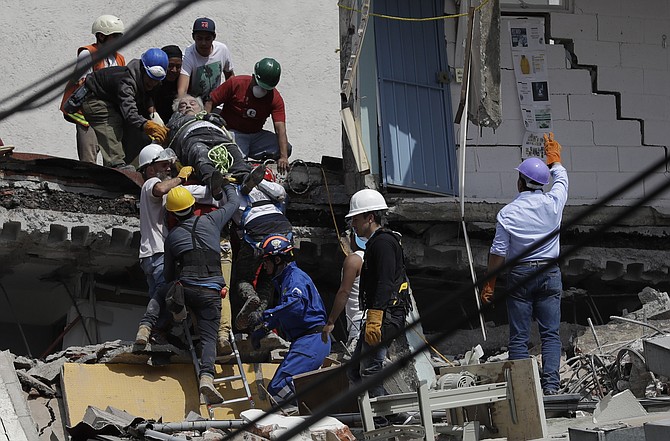 An injured man is pulled out of a building that collapsed during an earthquake in the Roma Norte neighborhood of Mexico City, Tuesday, Sept. 19, 2017. A powerful earthquake jolted central Mexico on Tuesday, causing buildings to sway sickeningly in the capital on the anniversary of a 1985 quake that did major damage. (AP Photo/Rebecca Blackwell)
Stories this photo appears in:
A magnitude 7.1 earthquake stunned central Mexico on Tuesday, killing at least 139 people as buildings collapsed in plumes of dust. Thousands fled into the streets in panic, and many stayed to help rescue those trapped.