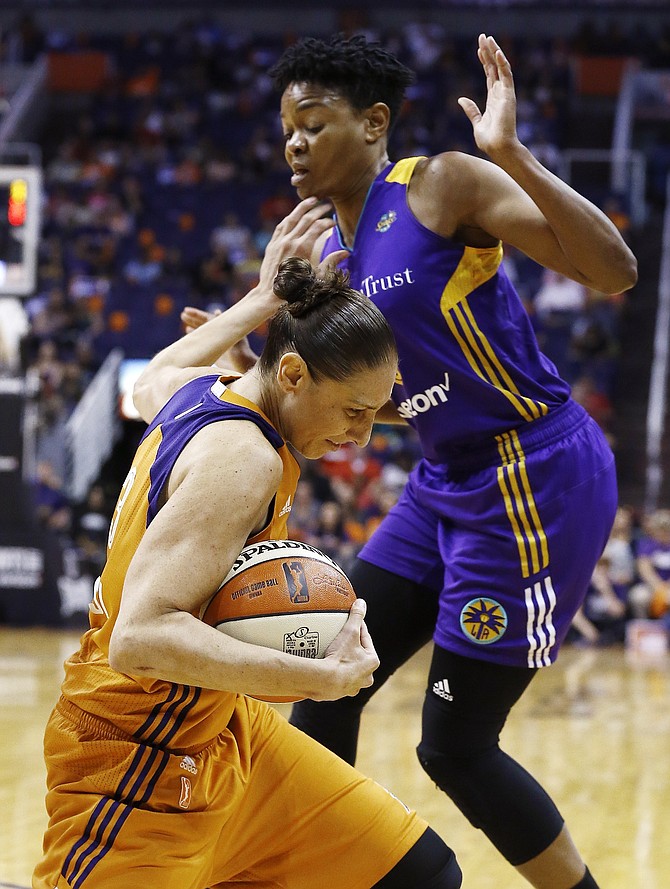 Phoenix's Diana Taurasi, left, grabs the ball in front of Los Angeles Sparks' Alana Beard during the first half of Game 3 of a WNBA basketball playoff semifinal Sunday, Sept. 17, in Phoenix. (Ross D. Franklin/AP)
Stories this photo appears in: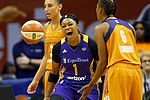 PHOENIX — Candace Parker hobbled into the postgame press conference with ice bags over both knees and slung over her left shoulder. But soreness was a small price to pay for a return trip to the WNBA Finals.