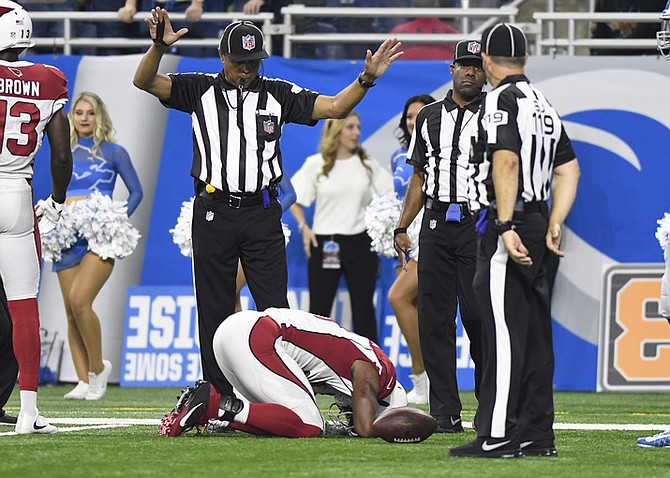 Arizona Cardinals running back David Johnson (31) is injured against the Detroit Lions during the second half against the Detroit Lions on Sunday, Sept. 10, 2017, in Detroit. Johnson left the field for x-rays. (Jose Juarez/AP)
Stories this photo appears in: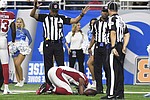 DETROIT — Matthew Stafford was forced to play defense after his first pass of the season, and failed to stop an opponent from returning his interception for a touchdown.