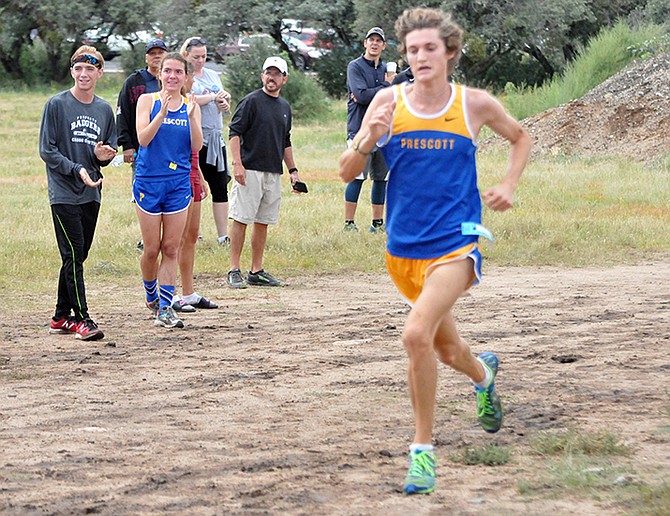 Prescott senior Matt Bradley won the Wherley Invitational's 3.1-mile lead varsity boys' race with a time of 17:00.75 Saturday morning at Embry-Riddle in Prescott. (Doug Cook/Courier)
Stories this photo appears in:
Once Matt Bradley learned what was holding him back from greatness, the Prescott cross-country team's No. 1 runner found his true stride.