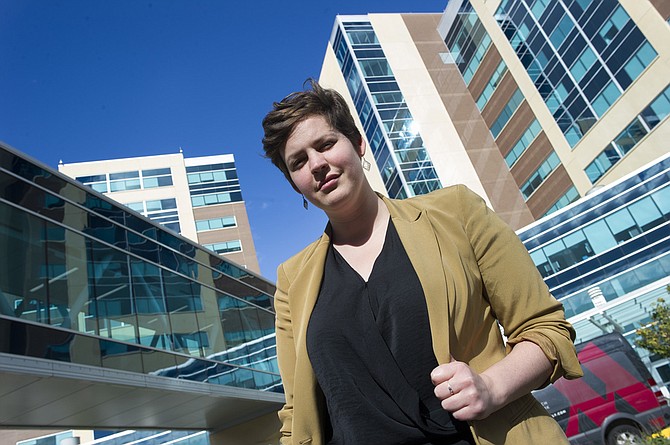 Elizabeth Stone, 29, outside of INOVA Fairfax Hospital Center where she underwent an autologous stem-cell transplant in 2013, in Fairfax, VA, Tuesday, Oct. 24, 2017. Stone was diagnosed with lymphoma in her mid-20s, and with treatment has kept the cancer in check for five years. She doesn't qualify for subsidized premiums, but without the ACA she questions if any insurer would have covered her. (AP Photo/Cliff Owen)
Stories this photo appears in:
It's sign-up season for the Affordable Care Act, but the Trump administration isn't making it easy — cutting the enrollment period in half, slashing advertising and dialing back on counselors who help consumers get through the process.
By RICARDO ALONSO-ZALDIVAR, Associated Press
October 30, 2017