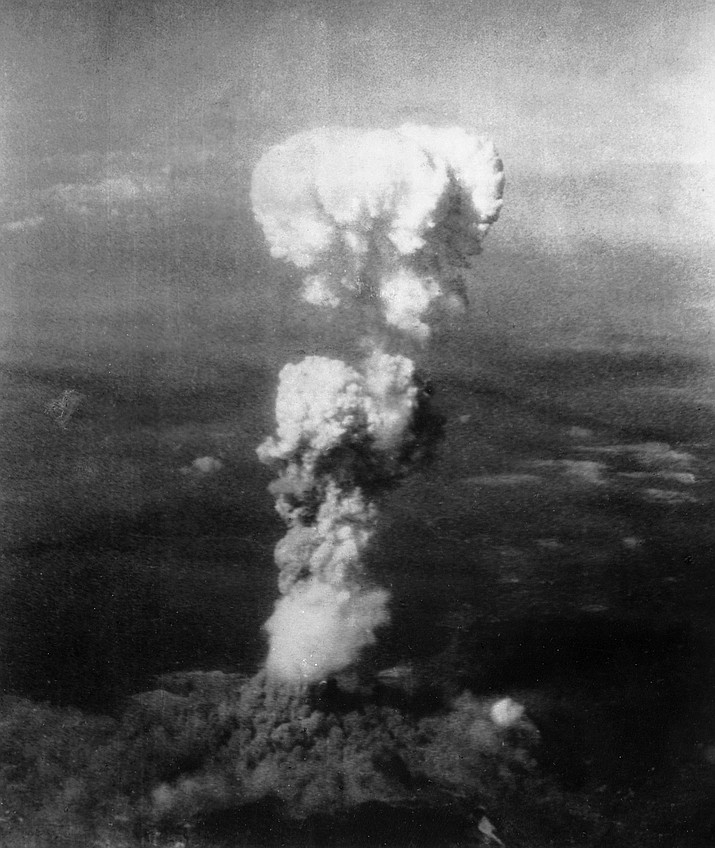 On August 6, 1945, the American bomber Enola Gay dropped a five-ton bomb over the Japanese city of Hiroshima. (National Archives)
Stories this photo appears in:

Are nuclear weapons no longer taboo?
In a world of political posturing grown turbulent, when saber-rattling has become louder than in the past, political scientists from Stanford University and Dartmouth College decided to ask a question: Would Americans support the use of nuclear weapons against civilians to force a nation to surrender?