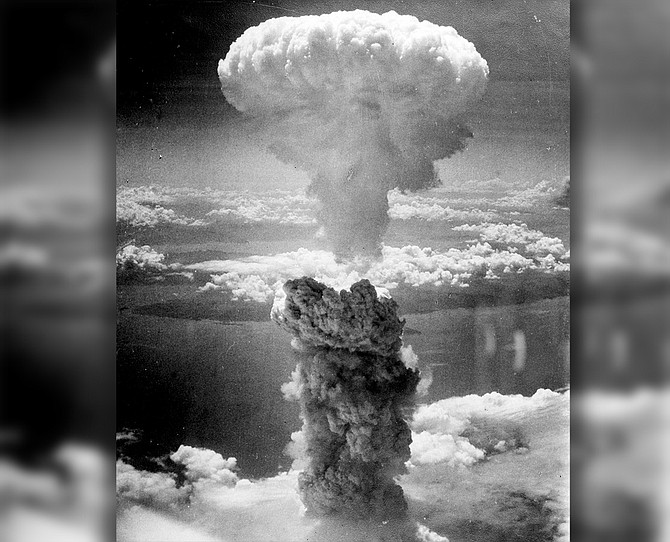 Mushroom cloud over Nagasaki on August 9, 1945 taken by Charles Levy. The bombings of Hiroshima and Nagasaki in 1945 convinced the Japanese government to surrender, ending WWII. Political scientists today from Stanford University and Dartmouth College have polled 780 adult Americans and most would prefer an aerial attack on non-combatant civilians over a ground war. (National Archives)
Stories this photo appears in: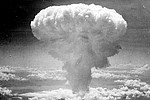 In a world of political posturing grown turbulent, when saber-rattling has become louder than in the past, political scientists from Stanford University and Dartmouth College decided to ask a question: Would Americans support the use of nuclear weapons against civilians to force a nation to surrender?