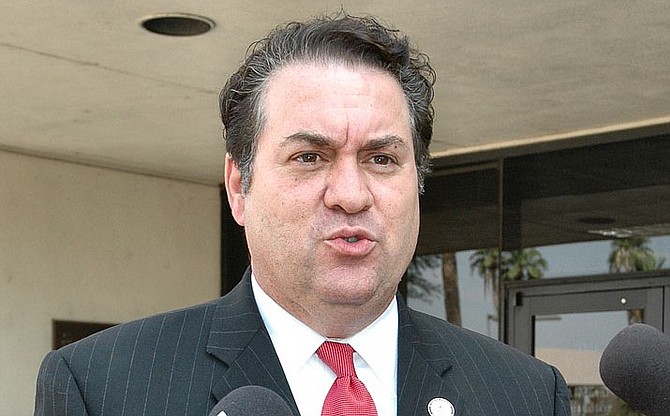 Arizona Attorney General Mark Brnovich (Howard Fischer/Capitol Media Services)
Stories this photo appears in: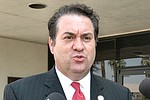 Arizona Attorney General Mark Brnovich is asking the U.S. Supreme Court to rule that California is illegally imposing its taxes on Arizona residents and businesses.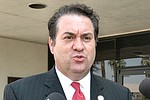 Supporters of a renewable energy ballot measure have opened up a new front in their bid to get it approved: an expensive attack on Attorney General Mark Brnovich.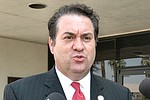 Attorney General Mark Brnovich has no legal right to challenge the tuition the Board of Regents sets for the state's three universities; or even question the policies used to come up with those numbers, Maricopa County Superior Court Judge Connie Contes decided Thursday.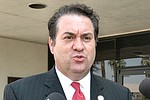 There is reason to believe that the appellate court reached the correct conclusion based on the evidence before it — and that Arizona is legally wrong.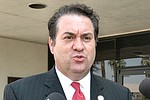 The Arizona Supreme Court has agreed to decide whether "dreamers" who the federal government has allowed to remain in the country are eligible to pay the same reduced tuition as other Arizona residents.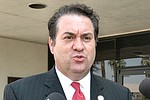 The Arizona attorney general's office said it won't seek charges against anyone who worked for former House Speaker David Gowan for delaying the release of public records or making changes that apparently were intended to hide some expenses from the public.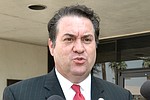 Calling the city's policy of welcoming migrants more rhetoric than real, Attorney General Mark Brnovich ruled Monday that nothing the council told the police to do violates state laws on illegal immigration.