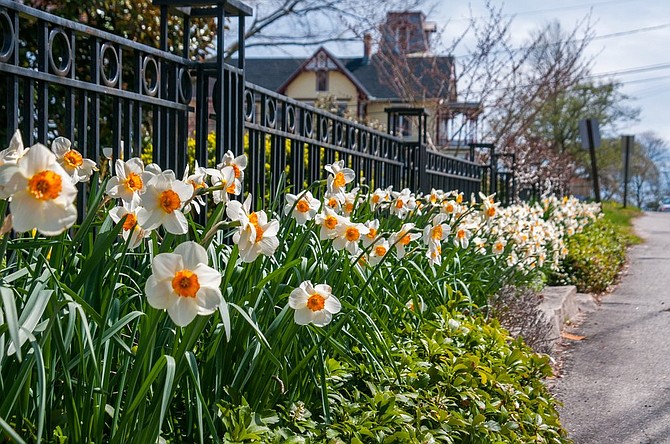 This May 4, 2014 photo provided by Christopher Harley for Colorblends shows Daffodils photographed in a roadside setting in New London, Conn. Daffodils are rodent proof, need little care and will return to bloom year after year. They provide plenty of impact in otherwise drab early spring settings. Massed daffodil plantings make curbside viewing look golden. (Christopher Harley/Colorblends via AP)
Stories this photo appears in:
Volunteers in a small New York community are planting massive drifts of daffodils this fall to paint their springtime roadsides golden.
By Dean Fosdick
October 6, 2017