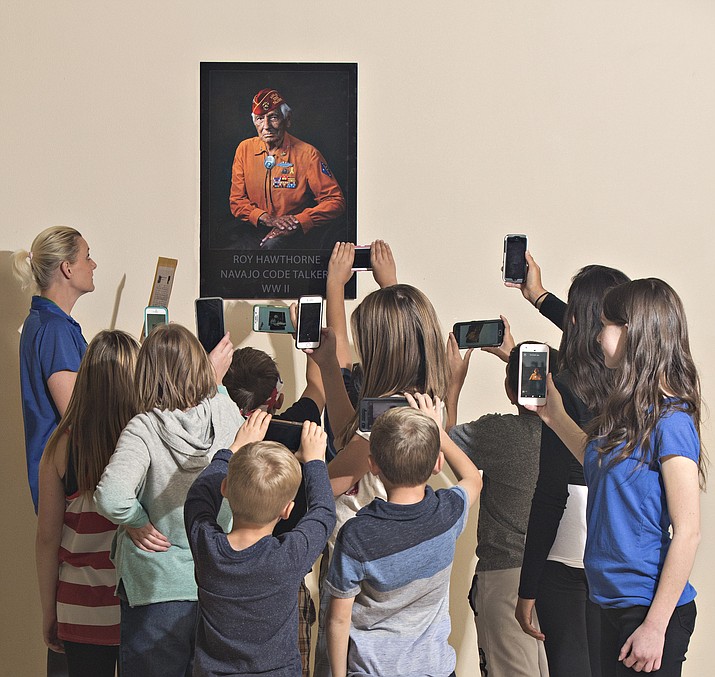 Lisa Pasalich, a teacher at Granville Elementary, instructs one of her classes to scan a donated portrait of a veteran using an application on their phones called Live Portrait. The technology blends augmented reality with image recognition to create images that come to life and tell a story. (Bruce Roscoe/Courtesy)
Stories this photo appears in:

Technology of the future already here, not sure yet where it's going
You've likely heard about virtual reality. You've likely heard about augmented reality. But have you experienced either?