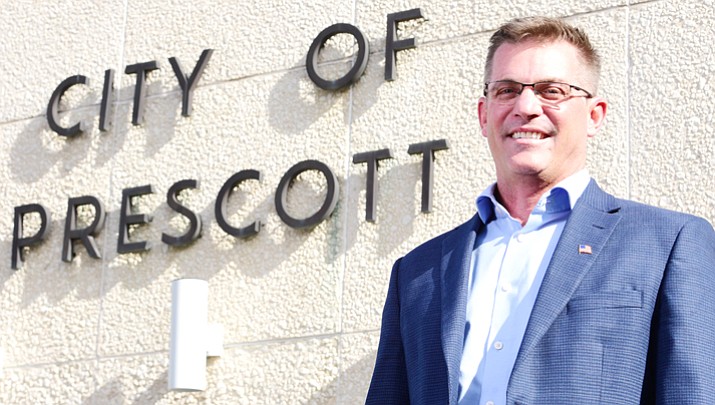 City of Prescott Mayor-elect Greg Mengarelli poses outside of Prescott City Hall Tuesday, November 21.
Stories this photo appears in:

New mayor to keep full-time job, plus role on school board
This week's swearing-in of new Prescott City Council members will welcome a varied group that spans age, experience, and careers.

I've been thinking recently of Jim Jones and the 1978 tragedy at Jonestown, still not understanding how so many could drink the Kool-Aid.