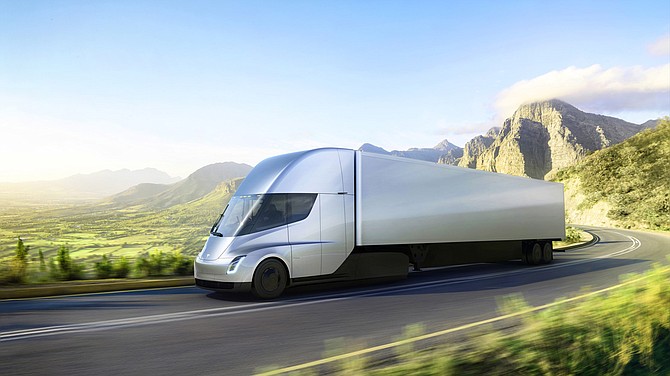 This photo provided by Tesla shows the new electric semitractor-trailer unveiled on Thursday, Nov. 16, 2017. The move fits with Tesla CEO Elon Musk's stated goal for the company of accelerating the shift to sustainable transportation. (Tesla via AP)

Stories this photo appears in: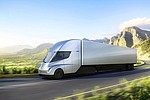 Tesla unveiled its new electric semitractor-trailer Thursday night near its design center in Hawthorne, California. CEO Elon Musk said the truck is capable of traveling 500 miles on an electric charge with a full 80,000-pound load.