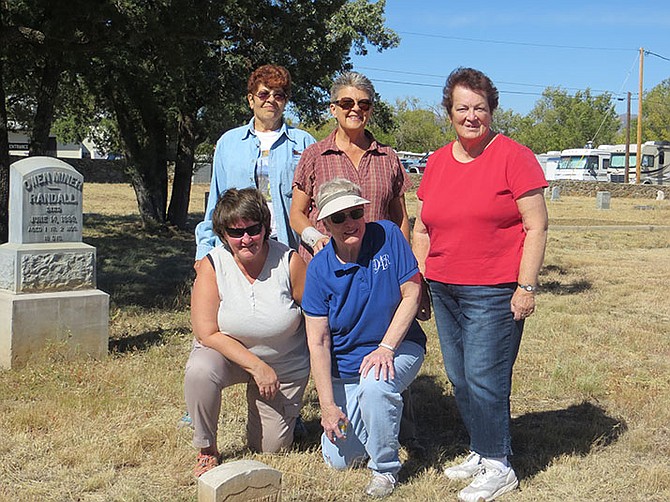 From left, standing: Priscilla Davis, Nancy Silacci, Betty Bourgault; from left, kneeling: Judy Davies, Sue Burk. Not pictured: Lee Nelson, Nancy Burgess and Julie Holst, chairperson of the Coordinating Council for the Citizens Cemetery. (Courtesy)
Stories this photo appears in:
In preparation for the Yavapai County Cemetery Association's walk on Oct. 28, the Yavapai Chapter Daughters of the American Revolution spent part of their day on the 11th of October cleaning up graves at the Citizen's Cemetery.