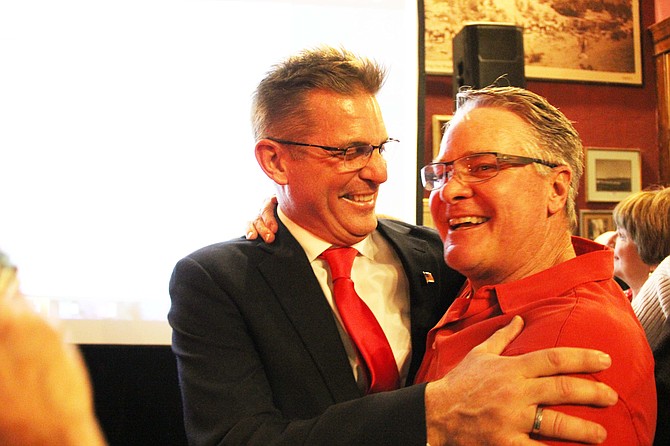 Greg Mengarelli, left, rejoices with his close friend, Drew Stoddard, after hearing he defeated Jean Wilcox for Mayor of Prescott on Tuesday, Nov. 7.
Stories this photo appears in: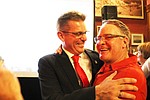 A dull roar has gone up since the City of Prescott elections, with some Courier readers stating it is not fair that a candidate pushed their party affiliation in a nonpartisan race.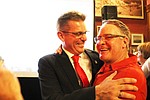 Prescott voters stuck to their City Council choices over the past month and a half: The four top vote-getters on primary night went on to win in the general election, in exactly the same order.