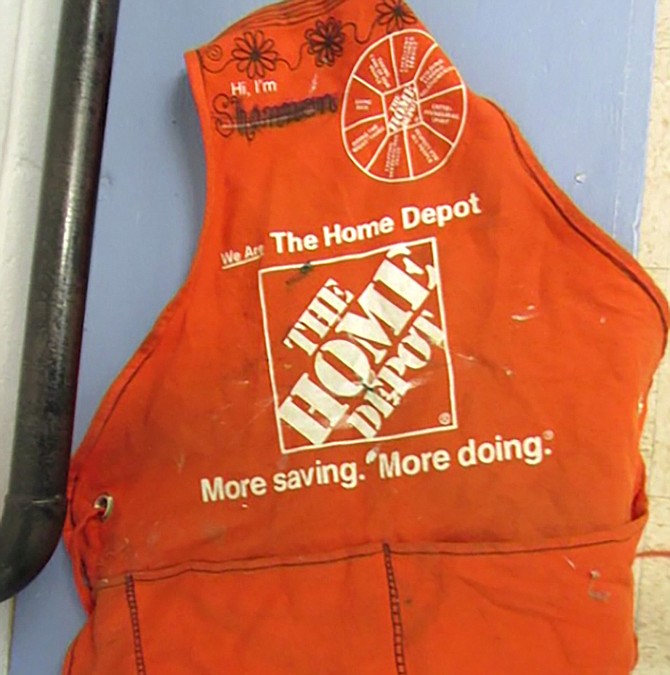 When the male suspect entered the store a second time a manager noticed the suspect was wearing this apron with the name "Shannon" with flowers drawn on it. (Police photo)
Stories this photo appears in:
Police say a man donned an orange Home Depot apron and posed as an employee to steal air conditioners in New Hampshire. But a manager noticed the name on the garment didn't match that of any worker at the store.