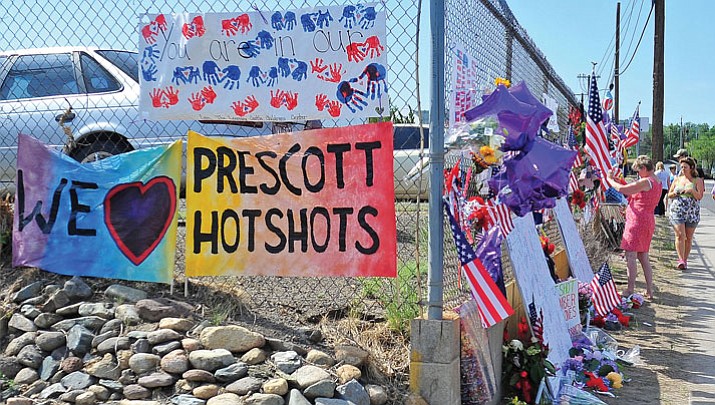 People look and add items to the memorial to the 19 Granite Mountain Hotshots outside of Station 7 in days following the deaths of 19 firefighters.
Stories this photo appears in:

In just a matter of days, all of us in the quad-city area will be pausing to honor and remember the Granite Mountain Hotshots who perished in the Yarnell Hill fire on June 30, 2013, and their beloved families.
By Jack and Diane Clevenger, Special to the Courier
June 20, 2017

No bids by the families means city is ready to list Station 7
The fire station that housed Prescott's Granite Mountain Hotshots, and later served as a repository for the community's grief for the 19 fallen crew members, could go on the market soon.