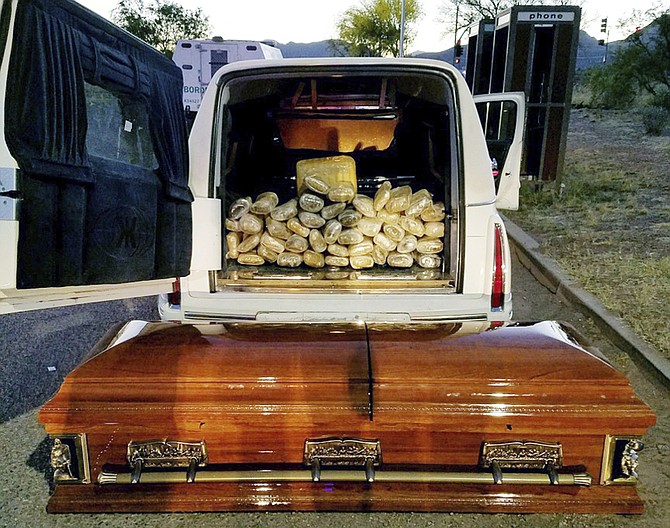 This Saturday, April 29, photo shows a hearse, the casket and the bricks of marijuana it was carrying after agents stopped the vehicle at an immigration checkpoint on State Route 80 near Tombstone.
Stories this photo appears in:
Border Patrol agents have seen numerous ways people try to smuggle drugs across the Arizona border in recent years. They can now add marijuana hidden in a casket to the list.