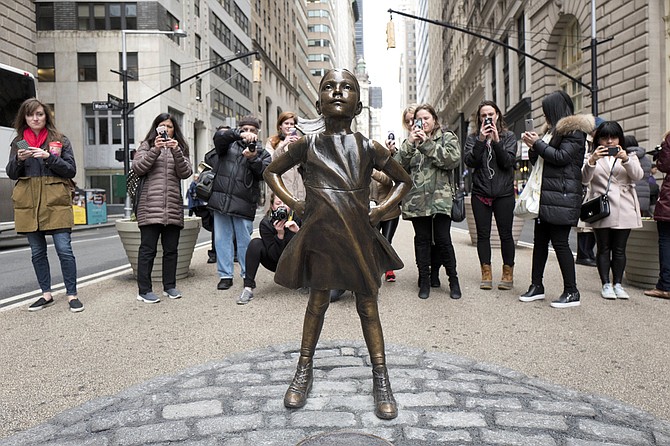 A crowd gathers behind a statue titled "Fearless Girl" Wednesday, March 8, 2017, in New York. (AP File Photo/Mark Lennihan)
Stories this photo appears in:
A New York City artist briefly placed a small statue of a urinating dog next to Wall Street's "Fearless Girl" sculpture as a form of counter protest.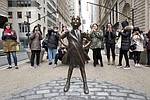 A new statue of a resolute young girl now faces Wall Street's famous Charging Bull, erected by a major asset managing firm for International Women's Day to make a point: There's a dearth of women on the boards of the largest U.S. corporations.