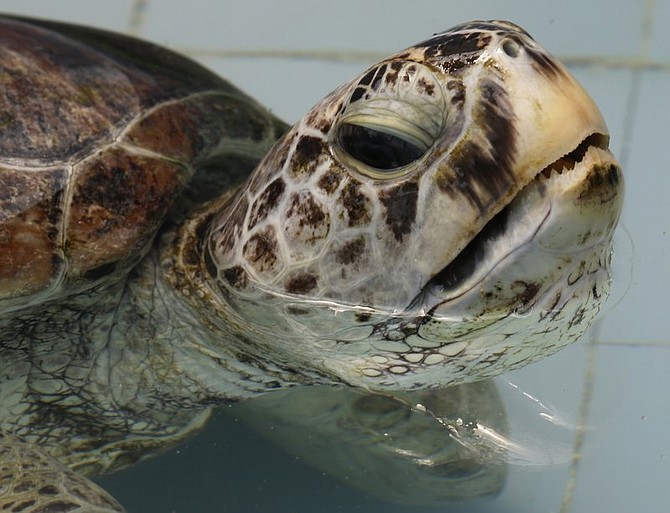 The female green turtle nicknamed "Bank" swims in a pool at Sea Turtle Conservation Center n Chonburi Province, Thailand. Veterinarians operated Monday, March 6, 2017, on "Bank," removing 915 coins from the endangered animal. Her indigestible diet was a result of many tourists seeking good fortune tossing coins into her pool over many years in the eastern town of Sri Racha.
Stories this photo appears in: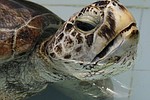 Tossing coins in a fountain for luck is a popular superstition, but a similar belief brought misery to a sea turtle in Thailand from whom doctors have removed 915 coins.