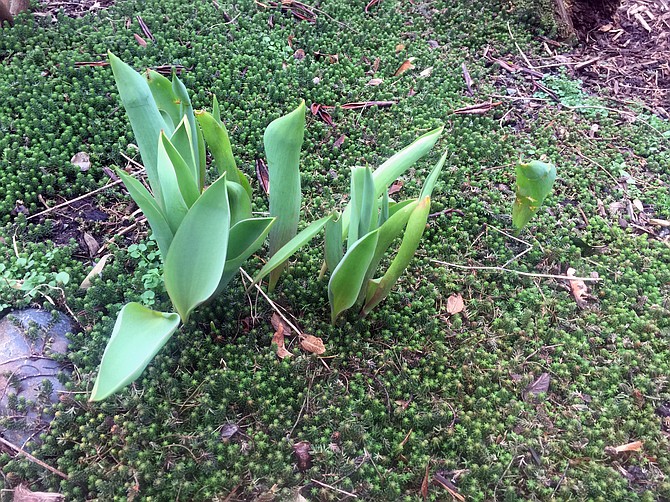 In this March 2, 2017 photo tulip plants in a yard near Langley, Wash., are showing leaves in their third season but there is no guarantee they will bloom. If their leaves are small, the bulbs may have to be dug up and divided. After several years, they often become crowded and starved for food. (Dean Fosdick via AP)
Stories this photo appears in: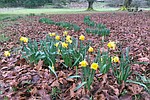 Daffodils and tulips are almost certain to bloom when another spring rolls around, but even they can have an occasional bad season.
By Dean Fosdick, The Associated Press
March 10, 2017