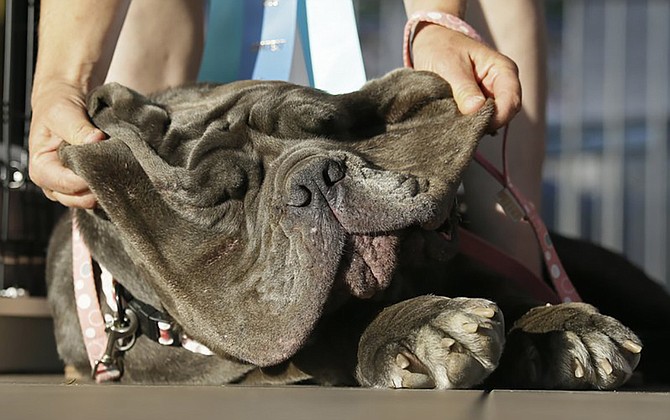 Shirley Zindler, of Sebastopol, Calif, lifts up the jowls of Martha, a Neapolitan mastiff, during the World's Ugliest Dog Contest at the Sonoma-Marin Fair on Friday, June 23, 2017, in Petaluma, Calif. Martha was the winner of the event. (AP Photo/Eric Risberg)
Stories this photo appears in: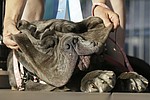 Martha is big, ugly, lazy and gassy. And a world champion.
By By LINDA WANG, Associated Press
June 25, 2017