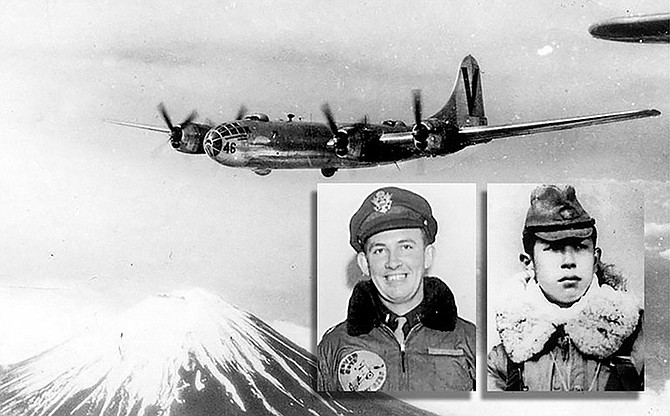 Inset: Army Air Force Navigator, 2nd Lt. Raymond F. "Hap" Halloran and Japanese pilot Cpl. Hideichi Kaiho. Background: A B-29 Superfortress over Japan. (US Air Force photo)
Stories this photo appears in: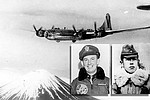 At the end of part 1, 22-year-old navigator Raymond 'Hap' Halloran had just bailed out of his B-29 Superfortress after it was critically damaged by a Japanese fighter.