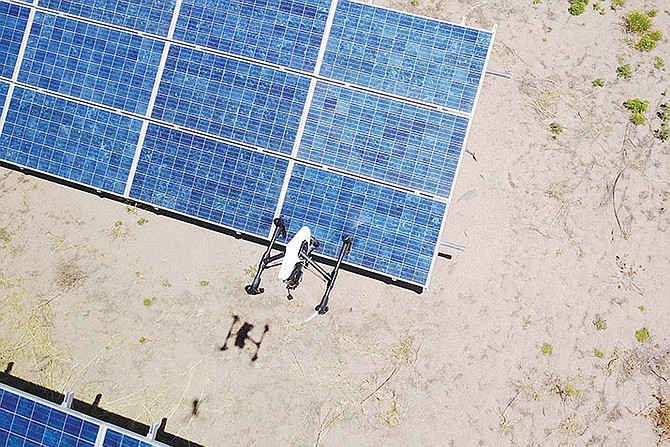 A photograph of a drone checking solar panels is taken by a second drone. Drones that carry cameras can cut inspection times, for instance, from days down to minutes. (Karl Costitch/Courtesy)
Stories this photo appears in:
Hey, farmer. Tired of walking your fields looking for bugs, lack of nutrients in the soil, too much or too little irrigation?