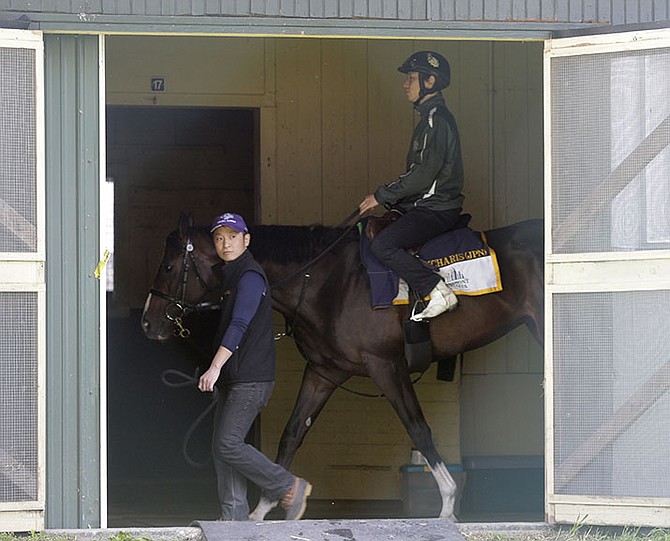 Belmont Stakes hopeful Epicharis walks in his barn at Belmont Park, Friday, June 9, in Elmont, N.Y. Epicharis, is expected to run in 149th Belmont Stakes horse race on Saturday.
Stories this photo appears in: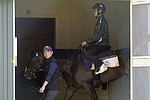 NEW YORK — This year's topsy-turvy Triple Crown trail comes to an end in a Belmont Stakes without the Kentucky Derby and Preakness winners or the expected favorite who dropped out. It does come with questions about a Japanese horse with a sore foot.