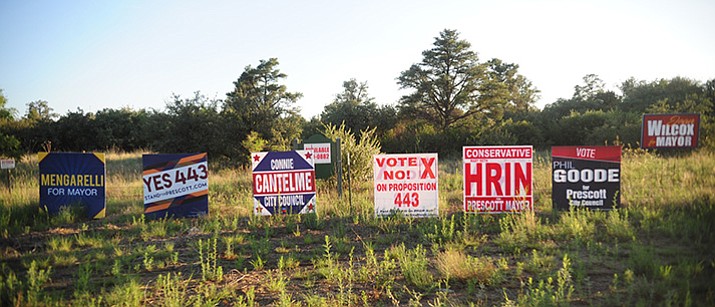 Recent financial disclosures for Prescott's upcoming primary show that contributions and spending are up this year from previous years, which is resulting in an influx of campaign signs along local streets, including Willow Creek Road and Pioneer Parkway. The city primary is set for Aug. 29, and ballots are expected to go out in the mail in early August. (Les Stukenberg/Courier)
Stories this photo appears in:

Campaign money on the rise
If campaign signs and flyers seem a bit more intense this year than usual, the amount of money going into the 2017 Prescott City Council election campaign is likely the reason.