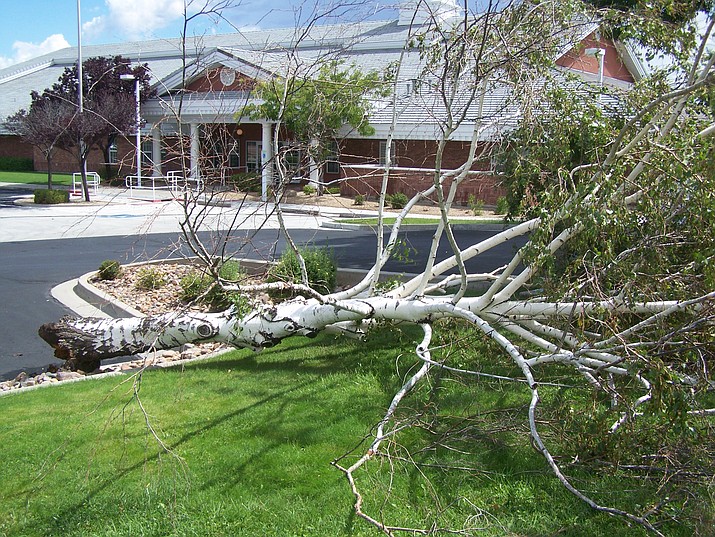 Wednesday's winds knocked down one of the trees at the Church of Jesus Christ of Latter-day Saints in Sandretto Heights.
Stories this photo appears in:

Rain fell fast and furious in the Prescott area Wednesday. The National Weather Service recorded 0.66 inches of rain at the Prescott airport between 11:40 a.m. and 1:53 p.m.