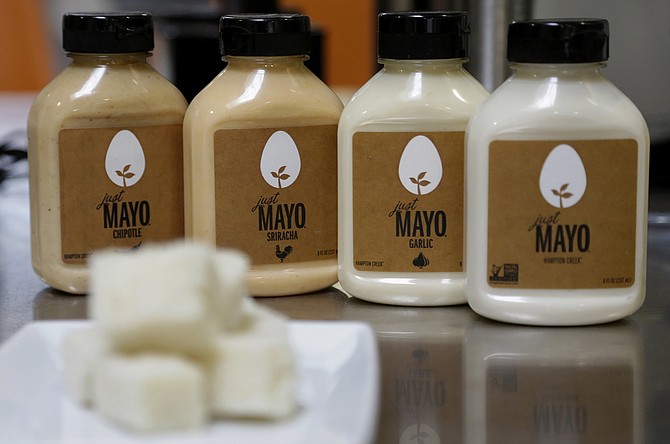 Hellmann's mayonnaise maker Unilever sued the maker of Just Mayo, a vegan spread, saying that mayonnaise is defined as having eggs under federal regulations. That lawsuit was dropped. Later, however, the maker of Just Mayo worked out an agreement with the Food and Drug Administration to keep its name, so long as it made some changes to its label to make clear the product does not contain eggs. (AP Photo/Jeff Chiu, File)
Stories this photo appears in: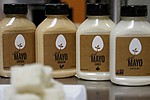 Even government agencies can't always agree on whether "soy milk" is an appropriate term.