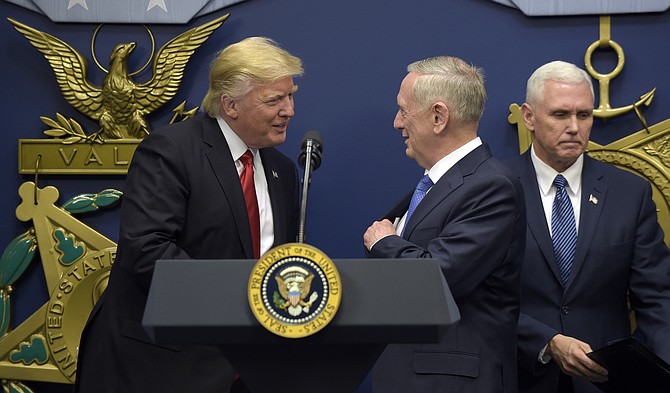 President Donald Trump, left, shakes hands with Defense Secretary James Mattis, center, during an event at the Pentagon in Washington, Friday, Jan. 27, 2017. Vice President Mike Pence is at right.
Stories this photo appears in: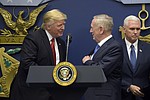 Setting a hard-line tone on national security, President Donald Trump on Friday ordered strict new screening for refugees to keep "radical Islamic terrorists" out of the United States and alternated tough talk with kind words in his diplomatic standoff with Mexico.
By KEN THOMAS, Associated Press
January 27, 2017