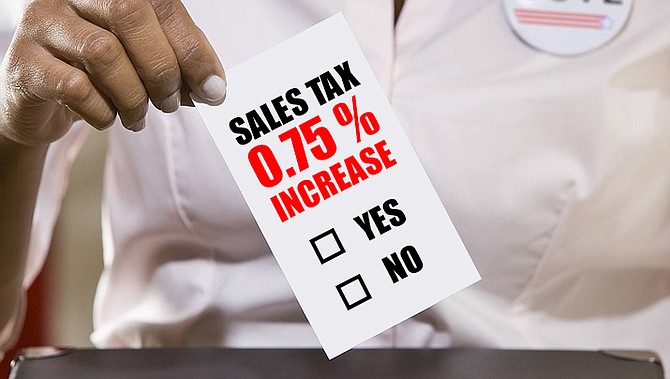 Prescott voters are scheduled to vote on a proposal to raise the city's sales tax .75 percent on Aug. 29.
Stories this photo appears in:
Plenty of local residents, officials, and organizations opted to weigh in on the information that will go out to voters regarding the ballot measure for a 0.75-percent Prescott sales tax increase.
In an attempt to "get out of the weeds" of its public-safety pension shortfall, the City of Prescott will ask voters in August to approve paying 0.75-percent more in sales tax.